Is it Really Possible to Convert a Wood Lathe Into a Metal Lathe?
A wood lathe is a versatile machine that can be used to create a variety of objects, from bowls and vases to table legs and other furniture components.
While most wood lathes are designed specifically for woodworking, some models can be adapted for use with metal.
With a few modifications, it is possible to convert a wood lathe into a metal lathe. This can be a great option for those who want the versatility of both machines in one or for those who may need to occasionally work with metal but don't want to invest in a separate machine.
Wood Lathe Vs Metal Lathe: What is The Difference?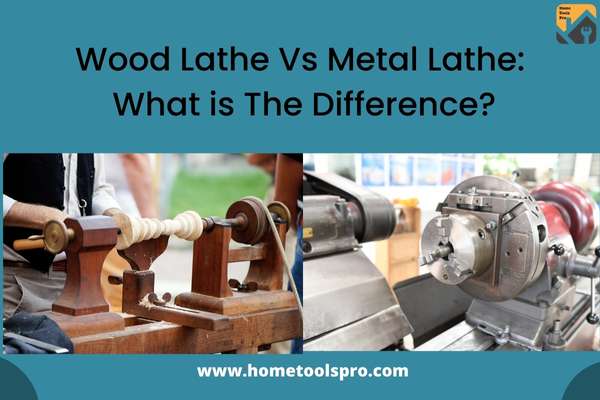 When it comes to working with wood, there are a lot of different tools that you can use to create the pieces that you want.
One of the most popular tools is the wood lathe. This is a tool that allows you to take a piece of wood and shape it into whatever design you want.
However, another type of lathe is becoming more popular for woodworking – the metal lathe. So, what is the difference between these two types of lathes? Let's take a look…
The biggest difference between a wood lathe and a metal lathe is the speed at which they rotate. A metal lathe will typically rotate much faster than a wood lathe. This means that you can get a lot more work done with a metal lathe in a shorter amount of time.
Another difference is the size of the projects that you can create. A wood lathe is typically going to be limited to smaller projects, while a metal lathe can handle larger projects.
Finally, there is the price difference. A metal lathe is going to be more expensive than a wood lathe. However, if you are looking for a tool that can do more and that will last longer, then the metal lathe is the better investment.
Visual Explanations: https://www.youtube.com/watch?v=tdIIa2hWm10
What is The Easiest Method to Convert a Wood Lathe Into a Metal Lathe?
If you're looking to convert your wood lathe into a metal lathe, the easiest method is to add a milling vice to the lathe.
This will allow you to quickly and easily switch between wood and metalworking, and it's a relatively simple task to do.
What is Milling Vice?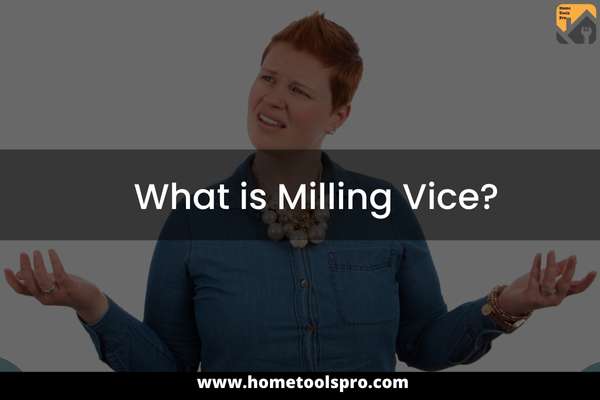 A milling vice is a type of clamping device that is used to secure a workpiece in place on a milling machine table. It is similar to a drill press vice but with some key differences.
The most notable difference is that a milling vice has jaws that move in both the X and Y axes, while a drill press vice only has one set of jaws that moves in the Y axis.
Milling vices are an essential tool for anyone who uses a milling machine. They provide support and stability for your workpiece, which allows you to get accurate results.
There are many different types of milling vices available on the market, so it is important to choose one that best suits your lathe.
The most important factor to consider when choosing a milling vice is the size of your workpiece.
If you are working with large workpieces, you will need a vice that has a large jaw opening. On the other hand, if you are working with smaller workpieces, you can get away with a vice that has a smaller jaw opening.
Milling vices are an essential tool for anyone who uses a milling machine. They provide support and stability for your workpiece, which allows you to get accurate results.
How to Convert a Wood Lathe Into a Metal Lathe Using a Milling Vice?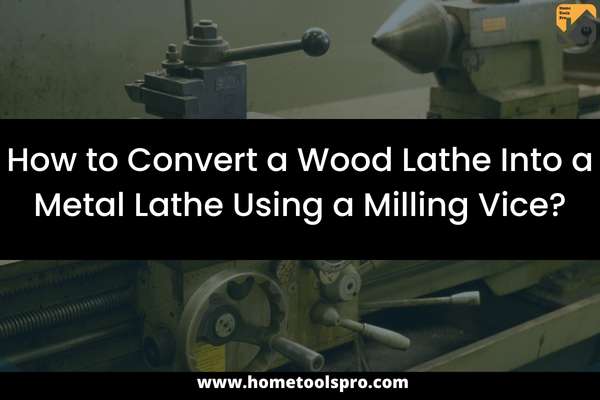 Setting up the milling machine on your lathe is a relatively easy task.
First, you'll need to add a collet to the chuck to hold metal pieces. Once that's done, you can bolt the milling vice on a DIY wooden bed and lock it in place with nuts and bolts.
Be sure to use high-quality nuts and bolts, as you don't want the vice moving here ad there while you're lathing.
Once the vice is in place, you can start using it to mill metal pieces. It's important to go slowly at first, as getting used to the new process takes some time. But with a little practice, you'll be able to produce perfectly milled metal parts.
Visual Explanations: https://www.youtube.com/watch?v=cWrq1U-HheY
What is The Minimum RPM Requirement to Turn Metal?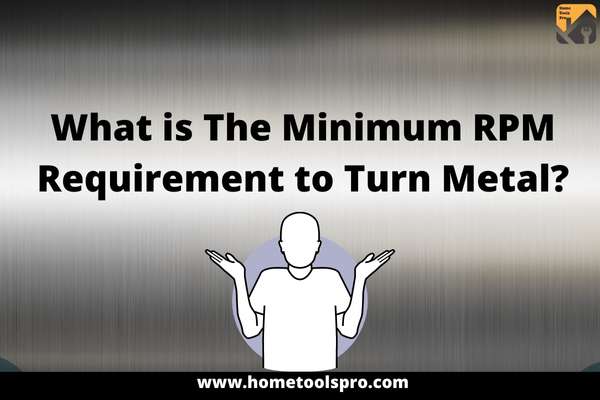 The minimum RMP (revolutions per minute) necessary to turn a metal object is determined by several factors, including the hardness and size of the object being turned.
For instance, harder metals require higher RMPs to be turned effectively, while larger objects may need lower RMPs to avoid damage.
Ultimately, the best way to determine the optimal RMP for your project is to experiment with different settings until you find one that produces the desired results.
In general, however, most metals can be turned at an RMP of around 500-1000 without issue.
If you're cutting a particularly hard metal or working with a very large object, you may need to slightly increase or decrease this range, but 500-1000 RMP is a good starting point.
With practice, you'll develop a feel for the RMPs that work best for different metals and sizes, so don't be afraid to experiment until you find what works best for you.
Different Metal Turning Can be Done on a Wood Lathe Converted into a Metal Lathe
– Metal Adapters
– Metal Pins
– Metal Rings
Is it Worth Convert a Wood Lathe Into a Metal Lathe?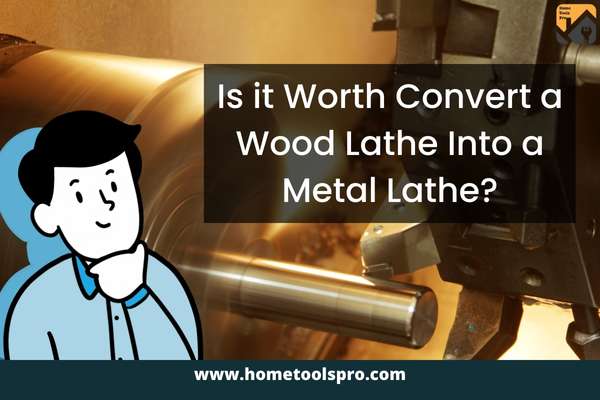 As a woodworker, you may find that you occasionally need to work with metal. If you don't have a metal lathe, you may be wondering if it's worth converting your wood lathe into a metal lathe.
The answer to this question depends on a few factors. First, you'll need to consider what type of wood lathe you have.
Some wood lathes are not well-suited for conversion and may not be able to handle the speeds and stresses associated with metalworking.
You'll also need to think about the types of projects you plan to use your converted lathe for. If you only plan to occasional work with small pieces of soft metals, then converting your wood lathe may be a viable option.
However, if you plan to do more heavy-duty metalworking, you should invest in a dedicated metal lathe.
Finally, the cost is always a factor to consider. If you have a relatively inexpensive wood lathe, it may not make financial sense to convert it into a metal lathe.
However, if you have a high-quality wood lathe that you're not using very often, converting it into a metal lathe could be a great way to get more use out of your investment.
Safety Measures to Follow When Turning Metal on a Wood Lathe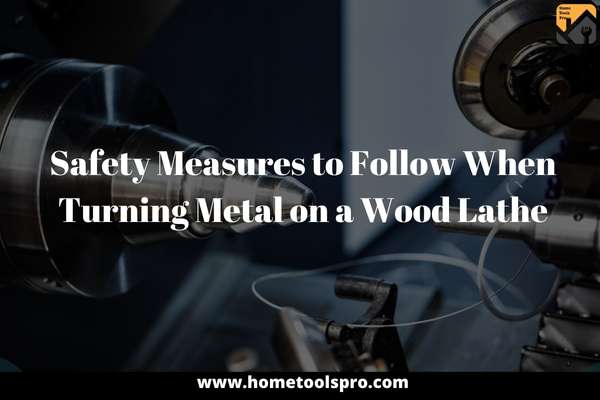 Most wood lathes are not designed to turn metal, but it is possible to do so safely with the right precautions. Here are some safety measures to follow when turning metal on a wood lathe:
Wear proper safety gear. This includes eye protection, gloves, and ear protection.
Make sure the workpiece is securely mounted, as loose metal pieces can cause serious damage.
Use a sharp tool. A dull tool can cause the workpiece to slip and potentially injure you.
Keep your hands away from the rotating workpiece.
Stop the lathe before making any adjustments to the workpiece or tooling.
By following these safety measures, you can safely turn metal on a wood lathe.
Related Matters
Can a wood lathe be used for brass?
Yes, a wood lathe can be used for brass. However, keep in mind that brass is a softer metal and therefore requires more care when turning.
Also, because brass is an acidic metal, it will react with the tools and create fumes that can be dangerous to breathe in.
So, be sure to work in a well-ventilated area and wear a respirator when using a lathe to turn brass.
Can you metal spin on a wood lathe?
In theory, it is possible to metal spin on a wood lathe. However, in practice, it would be very difficult because the metal would quickly become too hot, and the wood lathe would not be able to handle the heat.
How metals are shaped in a lathe?
A lathe is a machine that rotates a workpiece around a fixed axis while a tool moves along the length of the workpiece, removing material to create the desired shape.
The tool is generally mounted on an arm that can be moved up and down, allowing it to move parallel to the rotating workpiece. The arm can also be swivelled to various angles, allowing the tool to reach all parts of the workpiece.